I deliver high quality work that get results.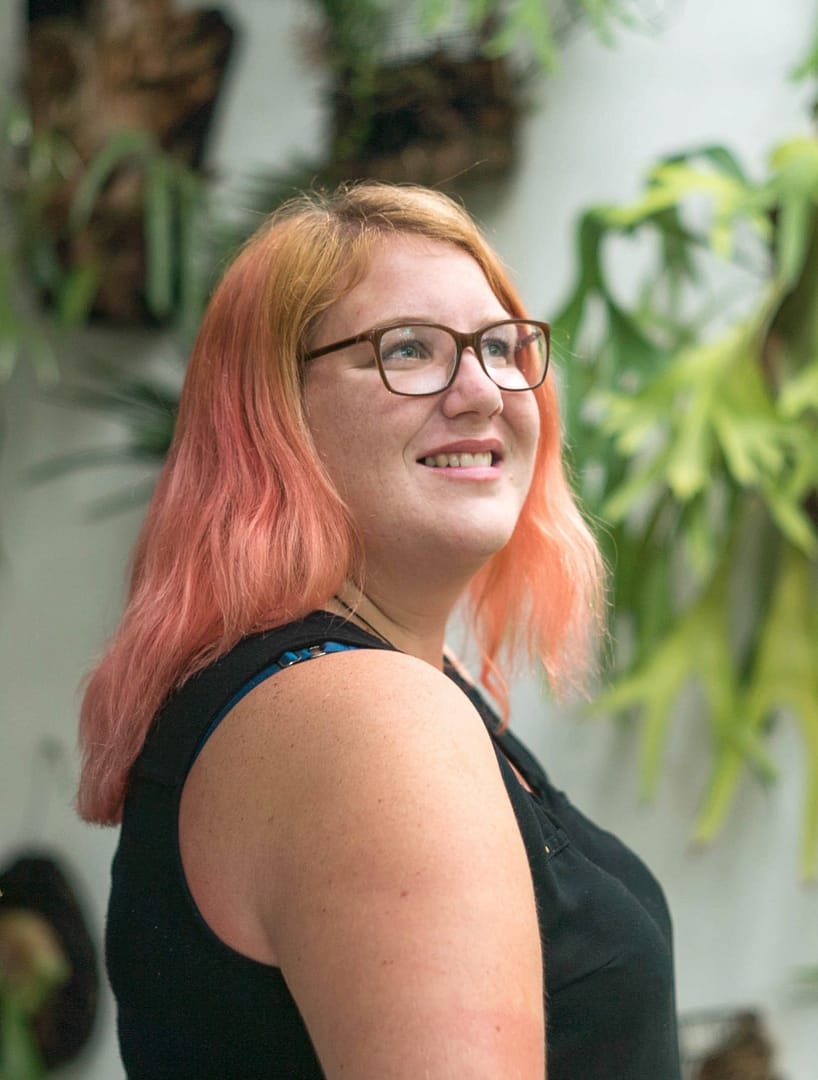 MARTINA DONKERS INDEPENDENT CONSULTANT
I help non-profit and for-purpose organisations to reach their potential.
I'm great at getting to heart of complex ideas, and framing those to suit different audiences – whether that's government and funders, your clients and community, or your staff and board. I have extensive experience with grants, tenders, reports, submissions, and more. My writing is accessible and professional.
My approach is deeply collaborative, and I love that my work sees me partnering with experts across a range of disciplines to help them achieve the outcomes that matter. I love it when I can make things easy – but still robust and rigorous. I think that a good process is one that's easy to use, and I bring that approach to developing evaluation systems, implementing risk frameworks, and building reporting structures.
I'm an innovator, a communicator, and a social impact nerd. I love being able to help make the world just a bit better.
Send me an email, and let's start a conversation about what you need and how I can help.
I deliver high quality work that get results.
BOOK A CONSULTATION
description
I deliver high quality work that get results.
I deliver grant applications that hit the mark, showing off your project idea in its best light and meeting all selection criteria. I've worked as a grant assessor and I know what makes a great grant application.
Your project needs a simple, clear and functional project plan that keeps you on track. I make sure all of your stakeholders are taken care of, and that your project is set up to work.
Analysis and evaluation are the keys to improvement. I analyse and evaluate projects, programs and policies, ensuring you understand exactly how effective your work is and how you can get even better results.
Need a great report? I write grant reports, funding reports, research reports, annual reports, social media reports, and evaluation reports that tell effective stories and get you the results you need.
Where is your organisation going, and how will you get there? I create detailed, practical policies and strategies that work in the real world, such as risk management strategies, procedure documents, and evaluation policies.
Tenders, proposals, responses to RFPs, RFQs, RFTs… whatever the lingo, I can make your product, service or project idea stand out. I've worked in government and I understand the process – let me help you nail it.
"GOOD WRITING IS CLEAR THINKING MADE VISIBLE."
-William Wheeler, journalist & author
I've worked as an independent consultant since 2016, helping organisations large and small to win grants, develop submissions, and refine their strategies.
I've also worked at a range of respected public and social sector organisations, including Social Ventures Australia, the Australian Competition and Consumer Commission, and Anglicare Polynesia. My work spans disability, technology, education, international development, women's rights, parenting, infrastructure, health, and more. I'm a generalist at heart, and I bring a wide range of skills to every new project.
Recently, I've started studying for my Master of Evaluation at the University of Melbourne, to help consolidate and formalise my experience in monitoring, evaluation and learning. I also hold a double Bachelors degree from the Australian National University (Arts/Science, First Class Honours), and a postgraduate diploma in government and project management.
Let's talk about how we can apply this diverse experience at your organisation, and solve problems together.
I'd say I officially started as a freelancer at the beginning of 2018. I did a WordPress bootcamp...
read more
Interested in samples of my work?
I needed help with a grant proposal I was writing, and a number of people in my network recommended Martina. From the start she was professional, friendly and easy to work with. She has real expertise in grant writing, and she was able to find the gaps in what I had written and clearly show me how to make my copy better. It was so helpful to get clarity and confidence in what I was writing. If you're looking for help with a grant application, you should definitely talk to Martina – you couldn't find anyone better!
— Danielle Norton
freelance travel writer and copywriter
Deciding to work with Martina was an easy choice. She's someone who is always generous with her knowledge, but what really stands out is her willingness to work with people where they are. Right from the get-go, I felt welcome. I felt like a priority, and I felt like I had a trusted ally that was willing to help me. Martina's extra level of customer service brought out my own confidence, and elevated the work. Martina clearly knows what she's doing. I would definitely recommend working with her.
— Bek Lambert
founder of the Freelance Jungle and mental health advocate
Martina delivered an excellent submission for our organisation. Her well planned, consultative, inclusive and inquisitive approach to our project produced a much better tender than we hoped for. She also made the experience enjoyable with her engaging personality and genuine interest in what we were doing creating an environment to truly collaborate.
— Steve Lowe
Operations Manager, Home Modification Solutions
Martina was enthusiastic and reliable. Responsible for our social media, Martina not only developed an extremely comprehensive social media policy which volunteers find extremely clear and helpful, but she raised our Twitter profile and grew our following exponentially. Her posts are clever, engaging and informative.
— Kim Power
President, The Sunflower Foundation
It's a real joy and privilege to have Martina's writing feature on Add To Life. Her eloquence is matched only by her empathy. She delivers pitch perfect pieces that wholeheartedly capture the purpose and spirit of Add To Life.
— Kelly Simpson
Editor-In-Chief, Add To Life www.addtolife.com
Martina was great to work with, and produced an excellent application for us. She took the time to understand the project and provided professional, polished work. We will definitely be working with her again in the future.
— Sandra
CEO, disability not-for-profit organisation